Marina Schulze
Hasbruchstr. 41, D-27777 Ganderkesee
Atelier: Deichhallen, Am Deich 62, D-28199 Bremen
mail@marinaschulze.de
www.marinaschulze.de
mobil: +49 - 151 - 124 007 16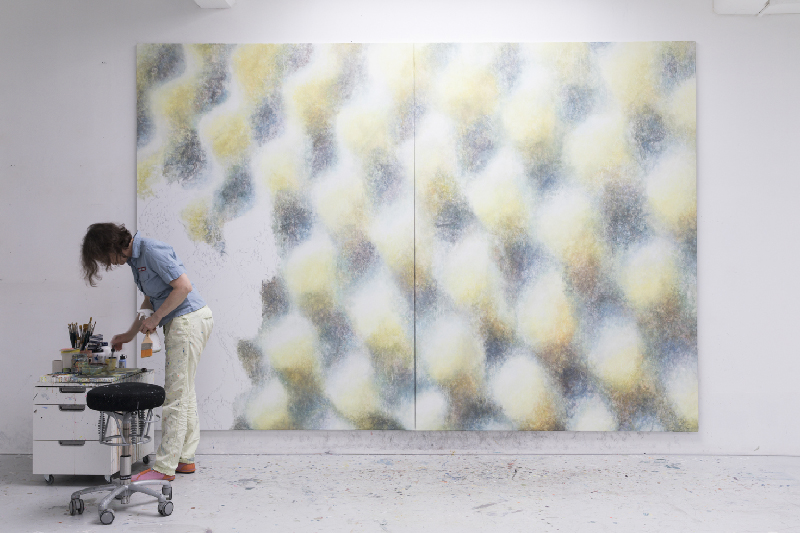 Photo © Cosima Hanebeck
Imprint
Information according to § 5 TMG
© 2013 Marina Schulze by VG Bild-Kunst/Bonn
© Photography: Holger Albrich, Volker Busch, Jens Peter Engedal, Frank Scheffka, Raimund Zakowski, Tobias Hübel, Cosima Hanebeck
© Texts: Steffanie Böttcher, Ingmar Lähnemann, Roland Meyer, Annett Reckert, Heiner Schepers, Daniel Spanke
Design: Bianca Wessalowski
Software developement: Ying Zhong
Liability for contents
All contents of my website have been created with the greatest care and to the best of my knowledge. For the correctness, completeness and topicality of the contents I can take over however no guarantee. As a service provider I am responsible for my own contents on these pages according to § 7 Abs.1 TMG and the general laws. According to §§ 8 to 10 TMG, however, as a service provider I am not obliged to monitor transmitted or stored third-party information or to investigate circumstances that indicate illegal activity. Obligations to remove or block the use of information in accordance with general laws remain unaffected by this. However, liability in this respect is only possible from the point in time at which a concrete violation of the law becomes known. As soon as I become aware of the above-mentioned infringements, I will remove these contents immediately.
Limitation of liability for external links
My website contains links to external websites of third parties. I have no influence on the contents of these directly or indirectly linked websites. Therefore, I cannot assume any liability for the correctness of the contents of the "external links". The respective providers or operators (authors) of the pages are responsible for the contents of the external links. The external links were checked for possible legal infringements at the time of setting the links and were free of illegal contents at the time of setting the links. It is not possible to constantly check the content of external links without concrete evidence of a violation of the law. If I become aware of any violations of the law, the external links will be removed immediately.
copyright
The contents and works published on my website are subject to German copyright law. Duplication, editing, distribution and any kind of use outside the limits of copyright law require the prior written consent of the respective author or creator. Downloads and copies of this site are only permitted for private and non-commercial use. If the contents on my website have not been created by me, the copyrights of third parties must be observed. The contents of third parties are identified as such. Should you nevertheless become aware of a copyright infringement, please inform me accordingly. I will remove such contents immediately upon becoming aware of any legal infringements.
Source of the imprint:
www.e-recht24.de
Privacy Statement
The operators of these pages take the protection of your personal data very seriously. I treat your personal data confidentially and in accordance with the legal data protection regulations and this data protection declaration.
The use of my site is possible without providing personal data. If personal data (e.g. name, address, e-mail, telephone number, etc.) is collected on my website, this is, as far as possible, always on a voluntary basis. This data will not be passed on to third parties without your express consent.
I would like to point out that data transmission over the Internet (e.g. when communicating by e-mail) can have security gaps. A complete protection of data against access by third parties is not possible.
server data
For technical reasons, the following data, which your Internet browser sends me or to my webspace provider (so-called server log files):
browser type and version
operating system used
web page from which you visit us (referrer URL)
website you visit
date and time of your access
your Internet Protocol (IP) address.
These anonymous data are stored separately from any personal data you may have provided and thus do not allow any conclusions to be drawn about a particular person. They are evaluated for statistical purposes in order to optimize my internet presence and its offers.
Google Web Fonts
This site uses so-called web fonts provided by Google to uniformly display fonts. When you call up a page, your browser loads the required Web fonts into your browser cache to display texts and fonts correctly. If your browser does not support web fonts, a default font is used by your computer. More information about Google's privacy policy: www.google.com/policies/privacy
Right to information, revocation and deletion
Due to the Federal Data Protection Act, you can contact me free of charge with questions regarding the collection, processing or use of your personal data and their correction, blocking, deletion or revocation of a given consent. I would like to point out that you have the right to have incorrect data corrected or personal data deleted if there is no legal obligation to retain such data.
Source: Privacy Policy of Attorneys Weiß & Partner